« 16 Terrorists "Directly Linked" To May 12 Attack on/Capture of Our Troops Caught
|
Main
|
Shock: Lindsey Lohan In DUI Car Crash; "Usable Amount" of Cocaine Discovered »
May 26, 2007
WaPo Stays Mum
Still no response from the reporter. Her refusal to comment is suggestive to me that she did in fact base her story on this absurd forgery.
Certainly if it was not based on such a shoddy hoax, she'd want to say so, eh?
Juan Cole, among the bazillion lefties who linked the shoddy document as legitimate, refuses to retract his claim, saying he "[doesn't] accept the reasoning" of LGF's posts (apparently he didn't bother clicking to mine):
Hey, Marc, it is not as if I have to reach for bad news coming out of Iraq. I'd love to have less.

I don't accept the reasoning of LGF about the memo, which may well have been put up with different formatting precisely in order to disguise the identity of the author.

The diction and facts of the memo struck me as similar to those people have sent me from Iraq.

I didn't link to it until Col. Pat Lang did. He is former head of DIA for Middle East. When he retracts, so will I.

cheers Juan
http://www.juancole.com
Hey, dickhead? What more "reasoning" do you need than this?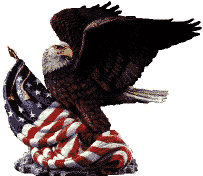 This is a fucking hummel eagle and flag figurine from a cheesy knicknack vendor, you fucking idiot. What additional "reasoning" do you need?
It's this Pat Lang character, a lefty buddy of Larry Johnson's, who's been passing this obvious sham around. Here's the bio from his own website:
Colonel W. Patrick Lang is a retired senior officer of U.S. Military Intelligence and U.S. Army Special Forces (The Green Berets). He served in the Department of Defense both as a serving officer and then as a member of the Defense Senior Executive Service for many years. He is a highly decorated veteran of several of America's overseas conflicts including the war in Vietnam. He was trained and educated as a specialist in the Middle East by the U.S. Army and served in that region for many years. He was the first Professor of the Arabic Language at the United States Military Academy at West Point, New York. In the Defense Intelligence Agency (DIA) he was the "Defense Intelligence Officer for the Middle East, South Asia and Terrorism," and later the first Director of the Defense Humint Service." For his service in DIA, he was awarded the "Presidential Rank of Distinguished Executive." This is the equivalent of a British knighthood. He is an analyst consultant for many television and radio broadcaststs.
So -- this DIA official, "Defense Intelligence Officer for the Middle East, South Asia, and Terrorism," recipient of multiple awards for his dilligence and capability in evaluating intelligence, could not tell that an already-fake-looking document made to look even more ridiculous by the inclusion of a frigging hummel eagle as its "Official Logo of the State Department" might not be on the level.
What kind of idiots do we have in our "intelligence" community, exactly?
When they give you an intelligence test, do they require you actually fail to get the job? Or at least post a not-too-high, not-too-low score somewhere between "average intelligence" and "borderline imbecile who sits in the corner all day clapping and masturbating"?
Thanks to MD for that.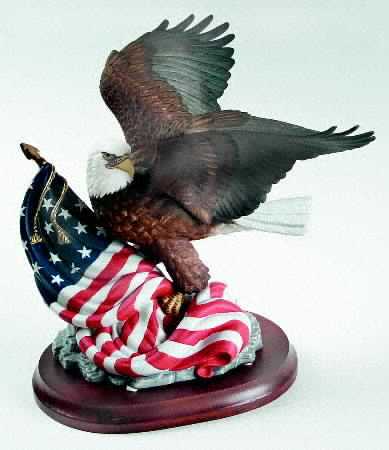 Intelligence-community mascot
"Flappy, the Document-Authenticating Defender of Freedom,"
always reminding intelligence officers to stay vigilant
against being spoofed by forgeries.
PS: People are making fun of the Post in the article's comment section.
Charles Johnson has dubbed this "Hummelgate." Sounds good to me.
Bleg: On the chance Karen DeYoung has not yet become aware of this Flappy-flap, why don't you email her to inquire if the "internal memo" she based her story on included any Lenox china Defender of Freedom eagle hummel figurines?
Also, just for shits and grins -- anyone feel like doing a gif like LGF did with Rathergate, superimposing the "State Department Logo" over the figurine (with base included, rather than cropped out) so that the two images fade in an out from each other?
Perhaps Juan Cole needs that sort of additional "reasoning" in order to make an intelligent judgement.

The Actual PDF of the Al Qaeda Memo: I'll retract my claim that this is authentic only once Larry Prang or whatever his name is retracts his claim.
Thanks to Slublog for giving me that document which I, errr, already had from another source with AQ contacts.

Patrick "Larry Prang" Lang Responds: So, he circulates an obviously sham documents that fools the WaPo into running a story. Confronted with his childishly inept forgery, how does he respond?
Like so:
------ Forwarded Message From: "Patrick Lang" Date: Sat, 26 May 2007 23:18:45 -0400M
To: "xxxxxxxxxxxxxxxxxxxxxxxxxxxxxxxxxxxxxxx
Subject: RE: Food-shortage memo an obvious fraud.

Get the Washington Post To retract
Isn't that cute? He pushes a fraud to this gullible bint of a reporterette, now relies upon her regurgitation of his fraud as evidence his original fraud is in fact genuine.
By the way, he uses some gaywad cursive font in his email. I would duplicate it here for your evaluation, but all the lefties are already saying I'm a homo, and this font would just be used as further evidence against me.
I'm going to award Patrick "Larry Prang" Lang the coveted Ace of Spades HQ "Defender of Freedom" Award: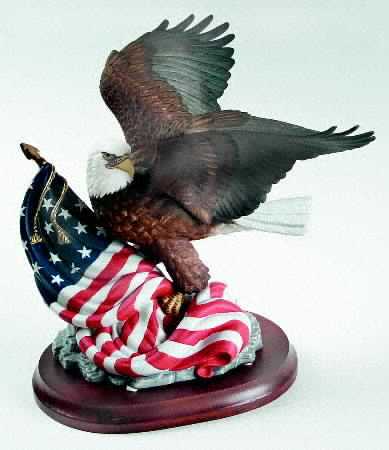 Flappy, the Defender of Freedom
Awarded upon this day, 26 May 2007,
to Patrick Lang, Super-Genius Level Document Authenticator
For Conduct Above And Beyond The Call
of Rathergate hoaxer Bill Burkett
Cherish it always, Patrick. Of course, I'm not really giving you the actual hummel figurine you stuck into your forgery. But you can buy yourself one from Lenox China for around $252.00, if I recall correctly.
Eh, what am I telling you for? I'm sure you know how much it costs, eh?

Another Response: Boy, these boy-men sure have some thin skin when their shoddy deceptions are revealed, don't they?
------ Forwarded Message From: "Patrick Lang"
Date: Sat, 26 May 2007 23:22:01 -0400
To: xxxxxxxxxxxxxxxxxxxxxxxxxxx
Subject: RE: Food-shortage memo an obvious fraud.


Can you prove it was not true? If you want to call me a lefty I will meet you anywhere.


------ Forwarded Message
From: "Patrick Lang"

Date: Sat, 26 May 2007 23:26:47 -0400

To: xxxxxxxxxxxxxxxxxxxxxxxxxxxx

Subject: RE: Food-shortage memo an obvious fraud.


Tell me where we will meet. Be prepared to remain there. Tell me where you live you yellow bastard.
That threat would read a lot scarier if it wasn't in that gaywad font he favors.

Thanks to a secret tipster again for those emails.

posted by Ace at
10:07 PM
|
Access Comments