« Mort Kondracke: Stabillize Iraq By Allowing Full-Blown Ethnic Cleansing of Sunnis by Shi'as
|
Main
|
In Reaction To Dix Six Plan To Gun Down Soldiers With Mortars And AK-47s, New Jersey Makes Common-Sense Move To Ban... .50 Caliber Barretts »
May 11, 2007
Fun Movie Poster Photoshops
Mission One: Take classic or prestige movies and re-market them as B-movie exploitation thrillers, or "grindhouse" type movies.
Mission Two: Do the opposite. Take cinema-lint and discount-theater trash and dress them up pretty for their Sundance debut.
It's the second batch that's funnier. Partly because a lot of the "quality" movies re-imagined as trash I already thought pretty much sucked.
This is by a guy called Citizen Jerk. A lot of these movies have been given foreign-translation titles, because everything sounds better in French, you know?
Hopefully that's a broad enough hint for you uncultured, monlinguistic morons.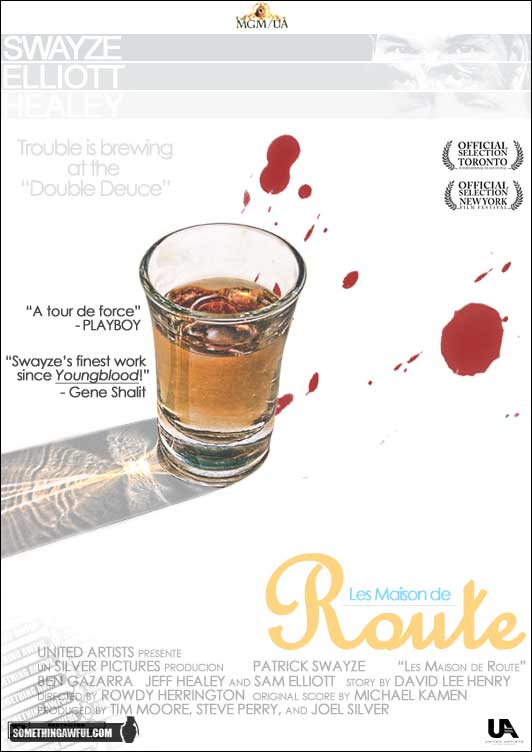 "Red Dawn" would sound nice translated into French, I think.
Thanks to Slublog.

Okay... Though I wasn't really digging on the classy-to-trashy 'shops, this one made me giggle. It's from, ahem, "Ass-Cobra."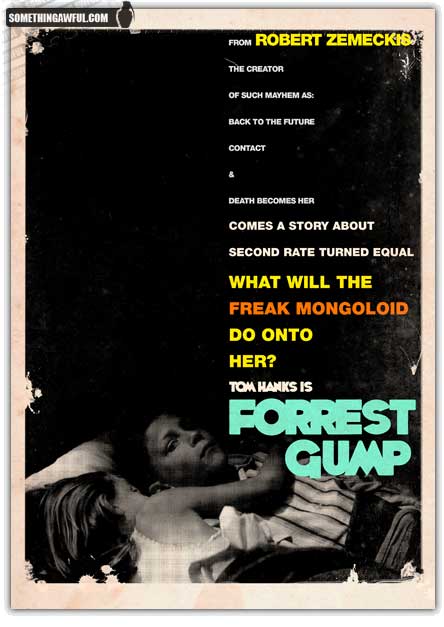 Incidetally, by page 3 or 4 of the classy-to-trashy makeovers, they kinda abandon the premise and just begin making already-trashy or at least non-prestige movies into grindhouse ones. So you have one of Robocop, promising death and vengeance from beyond the grave, which is, you know, what the movie really was about anyhow.

posted by Ace at
04:57 PM
|
Access Comments