« Naomi Wolf -- Al Gore's Alpha-Male Style Advisor -- Screams In UK Guardian That America Has Descended Into Fascism
|
Main
|
Trent Reznor's Kinda-Clever Viral Marketing Stunt »
April 25, 2007
Alec Baldwin Wants Out Of TV, Claims (Again) He Will Leave The Country
Is this possible? Could we be rid of Rosie and Alec on the same day?
The interview was granted to, um, Rosie O'Donnell as it turns out, and he says it will be his only one.
Of course, she was defending him the other day with this partly in mind. (The other reason, of course, is that being a liberal, he's above normal considerations of good behavior. His politics are what make him a good person, after all, not his actual choices and actions.)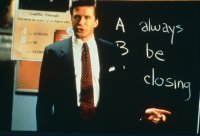 PUT. THE COFFEE. DOWN.
Coffee is for good daughters.
You call yourself a good daughter, you rude, thoughtless pig?
A, B, C. Always be cellphone-reachable.
Always be cellphone-reachable.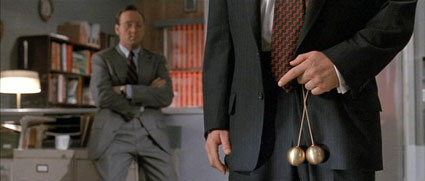 You know what it takes to be a good daughter, Ireland?
It takes brass balls to be a good daughter.
I come from the Home Office. I come from downtown.
Mitch and Maurie sent me here to straighten your ass out,
you thoughtless little pig.


Alec Baldwin's Daughter Ireland Calls Back: Well, if she's this cruel about his horrendous career, no wonder he's so angry.
Thanks to RightWingSparkle.


posted by Ace at
06:42 PM
|
Access Comments