« Gunman At Johnson Space Center
|
Main
|
French Vote For President; Pro-American Sarkozy Favored In Campaign Heavy On Nationalism And "French Identity" »
April 20, 2007
CBC Runs Fauxtograph To Pimp "Global Warming"
Sometimes reality needs to be tweaked so that the morons can understand.
Oh, they'll claim the tinting -- going from pretty blue skies to thick brown miasma -- was just "color correction."
Okay, whatever.
But how about the intentional blackening in the upper left hand corner? That actually matches up the dark blue area of the unaltered pick (not the empty sky) because the photo has been cropped, but even tinging from blue to brown should shift dark blue to dark brown -- not black.

Meanwhile... The theme song for last week's "Global Warming" rallies was Baby, It's Cold Outside.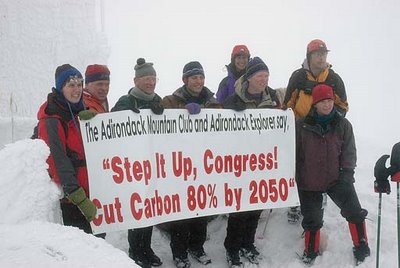 Global Warming
Our precious ecoplanet is becoming catastrophically hot. Pack a sweater.

Manipulating The Photo... at MyPetJawa to prove it's been doctored (as if it's necessary).
My bad, sort of, on the remark about "blackening" the clouds. Again -- sort of. Jawa's manipulation, which is not merely color correction but increasing the opacitiy by 50%, results in clouds that are almost (but not quite) black.

posted by Ace at
04:13 PM
|
Access Comments