« Islam and the Death of Feminism
|
Main
|
Wow: Screaming Heads on O'Reilly »
April 06, 2007
Cowbell: 180,000 Jobs Added; Jobless Rate Falls To 4.4%
Employers ramped up hiring in March, driving the unemployment rate down to 4.4 percent, matching a five-year low. It was a surprisingly strong performance in an economy that has otherwise shown signs of sluggishness recently.

The new snapshot, released by the Labor Department on Friday, also showed that employers boosted their payrolls by a strong 180,000 in March, the most since December. Workers' also saw their paychecks get bigger.

...

"There's been worry that housing troubles would seep into the rest of the economy and hurt jobs but that is not happening now," said Bill Cheney, chief economist at John Hancock Financial Services. "This says employers are finding that they need people and when they need people they hire them. These are good, healthy numbers," he said.

The report was stronger than economists were expecting. They were calling for the economy to add around 135,000 new jobs in March, and for the unemployment rate to actually edge up to 4.6 percent.

...
And as usual prior months' job gains were goosed upwards, though not by a huge amount:
Adding to the positive showing, job gains in January and February turned out to be stronger than previously reported. The economy added 113,000 positions in February, up from a prior estimate of just 97,000, which had marked the slowest job growth in two years. In January 162,000 new jobs were created, better than the 146,000 previously reported.
Workers' wages grew again, too. After years of telling us how terrible it was that workers' wages weren't growing fast enough, now the MSM shifts to telling us how dire it is that workers' wages are rising too quickly:
Solid wage growth is good for workers and supports consumer spending, which is indispensable to the economy's good health. But a rapid pickup -- if prolonged and not blunted by other economic forces -- can raise fears about inflation.

Spiraling inflation would whittle away any wage gains, hurting workers' wallets. It isn't good for the economy, either.
That's true enough, but it was also true when wages weren't increasing very much. Did the MSM interject such cautionary notes then, informing the public that "while slow wage growth may make some workers feel they're not gaining from the growing economy, rapid wage growth can actually harm workers and lower the the true spending value of their wages" ? Of course not. Back then, higher wages were presented as an unmitigated boon, and of course a gross failure of Bush's in failing to deliver on them.
When wages grew "too slowly:" "You're not actually getting any richer."
When wages grow "too quickly:" "You're not getting any richer because inflation is gobbling up all your gains, and then some."
Seems to me, though, that inflation is merely a worry at this time, and hence we are at a happy medium. So shouldn't the MSM be addressing the current situation which is neither "too little" nor "too much" and acknowledge that with wages rising and inflation tame, workers are in fact making more real money?
Nah. Would confuse the narrative too much.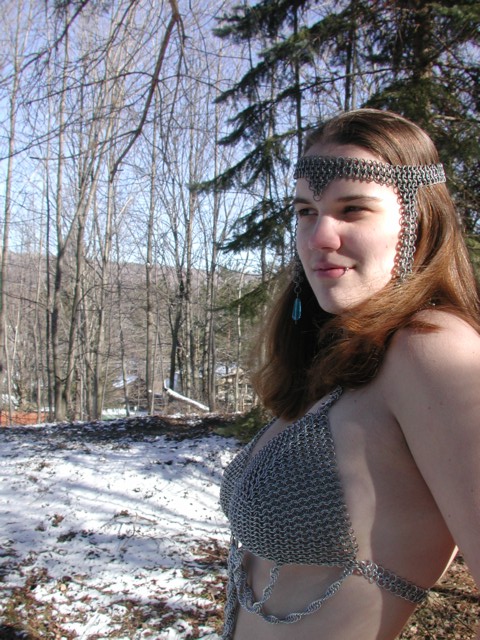 Damnit! I failed my saving throw against erect nipples!

posted by Ace at
01:25 PM
|
Access Comments