« Yet Another Silly Link
|
Main
|
Bionic Eyes; Batman Bat-Ascender »
February 17, 2007
Ministry of Supragay Links
This is the stuff people send me. Usually I provide you with some editorial screening, but I'm tired, so it just all goes out.
Content Warning: This video is 10% gayer than Beaches.
It starts off with a crucifix. Now, any video with a crucifix can only go one of two ways. This one wasn't directed by Mel Gibson, so there you go.
That's from Beta Male Prometheus.
Hot Prison Pals! from cutaway.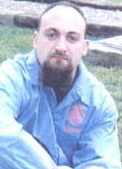 Hot Prison Pals, indeed.
And gayest of all, this from my communist/hippie friend Morgan. Tibetan personality test with bonus annoying music and chain letter!

posted by Ace at
01:59 AM
|
Access Comments