« Five O'Clock Flashback
|
Main
|
Foley Reported Years Ago -- Michael »
October 10, 2006
AZ Memorial Update:
DESIGNERS WANTED TO ALSO COMMEMORATE DEATHS OF TERRORIST KILLERS!!!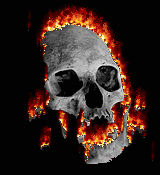 Allah should have this up soon.
The inscriptions contain a number of letters equal to the the number of victims of 9/11.
Some of the commissioners actually wanted to add 19 more characters to represent the deaths of the 19 terrorist murderers who killed the victims.
The commissioner interviewed, Paul Eppinger, defends it wholeheartedly, claiming that the inscription about "Middle East Violence Causes Attacks" reflects the "fact" that "our foreign policy for years has focused on total support of Israel."
He also thinks the inscription about the civilians errantly killed by a US airstrike in Afghanistan deserves to be there, as they're all -- 9/11 victims, battle casualties due to the War in Afghanistan -- "part of the tragedy, of war, terrorism, hatred, mistrust of everyone else."
Wow.
The legislature may get involved.
Video Up: Disgusting.
Len Munsil, far-behind Republican gubernatorial candidate, is finally speaking out against this monstrosity.
Update [By Sobek]: As long as we're on the topic of tasteful 9/11 memorials ...

posted by Ace at
06:47 PM
|
Access Comments