« Plan B To Be Available Without Prescription
|
Main
|
Israel Won? »
August 25, 2006
Goldstein Gone Wild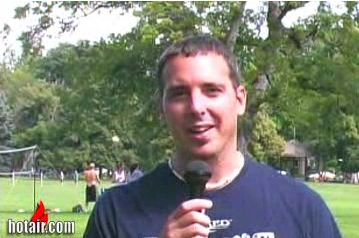 "Sooo hot... want to touch the hein-ey..."
He looks a little like a friend/commenter here, not_steve_in_hb.
Who, speaking of pussified men, had this really, really lame rap with chicks he was convinced was a winner.
I wonder if I can get him to post about that, and if he still believes in it.
At least he wasn't doing the "friends" thing, though.
Correction: Okay, it wasn't that lame. It pushed the flattery button hard, which, I admit, is the right button to push with a chick.
It was just how he described it that made it sound so lame. He was doing a schtick, but the way he described it, he made it sound like groveling.
Thanks to Slublog for the screencap.

posted by Ace at
09:57 AM
|
Access Comments