« The NSA Ruling: Pure Leftist Twaddle
|
Main
|
Is This Funny? »
August 18, 2006
Ministry of Creepy Links: "Psychic" Sktech of JonBenet's Killer
This article says that the Ramseys were circulating this sketch based on a psychic's description for a long, long time, with the message attached:
Have you seen this man? This man may have been in the
Boulder area in December 1996. ... We firmly believe that this
most horrible of killers will be caught based on information
provided by people who care about right and wrong. ...
Please help, so another innocent child will not be a victim
and another family will not suffer unbearable grief.
Okay, the neck, kinda, the mouth, kinda. Maybe the sketch captures a little of the man's fastidiousness with the hair.
Eyes? Nose? Cheeks? Seems to be total misses.
Even assuming this article is legit, and even assuming that this kinda-close-but-not-really sketch is a better than random guess, there's still one big problem:
The guy probably didn't do it.
Thanks to Allison for that. Not enough weird news on the site lately.
Why Do I Say He Probably Didn't Do It? Well, apart from the ex-wife's alibi for him, and the DA's reluctance to go out on a limb, there's a very simple reason to doubt his guilt:
He's not a "brown person." Jeeze, he's whiter than I am. It's preposterous to think he could be mixed up in any criminal activity.
No, what we're looking for here, I'm pretty sure, is a bona-fide, no-argument-about-it "brown person" of some sort. Or at the very least a Chinaman or Injun or something.
I don't want to say the killer will definitely be brown, yella, or red, but I can't imagine he won't have some traces of "exotic," "fiendish," or "heathen" facial features.
Excuse me again, I just filled my Depends (TM) thinking about the hordes of darkies, Chinamen, and Injuns who want to break into my place and steal my TV.

Personally... I think the psychic was actually seeing the coming murder of the Star Wars franchise. Compare for yourselves: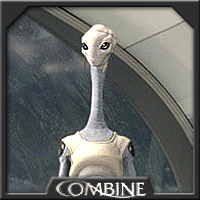 Police... say that the sketch is actually pretty nondescript, and could match thousands of people. Although it does bear a passing resemblance to a man known as "Thomas Ellers," aka "Ellison," aka "Wilson," aka "Rick Ellensberg:"
Police have little interest in this man, however, as he resides in Brazil, apparently the kingpin of large gang of wireless bandwidth pirates.
Thanks to RLW for that, and for Dave in Texas for the suggestion of a better photo for Karr, and to Rosetta for his alien suggestion, although I was trying to find a pic of that Star Wars alien since yesterday. I just didn't know what the things were called.
"Kaldonians" or something, it turns out.

posted by Ace at
04:18 PM
|
Access Comments