« LGF Is On Freakin' Fire
|
Main
|
British Terror Suspects Already Complaining of Mistreatment By Police/Guards »
August 12, 2006
BANG: Photographer Admits To Seeing Lebanese Pose Bodies And Even Dig Bodies Up From Graves For Presentation To the Media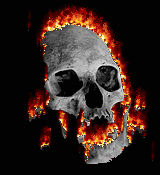 i have been working in lebanon since all this started, and seeing the behavior of many of the lebanese wire service photographers has been a bit unsettling. while hajj has garnered a lot of attention for his doctoring of images digitally, whether guilty or not, i have been witness to the daily practice of directed shots, one case where a group of wire photogs were choreographing the unearthing of bodies, directing emergency workers here and there, asking them to position bodies just so, even remove bodies that have already been put in graves so that they can photograph them in peoples arms. these photographers have come away with powerful shots, that required no manipulation digitally, but instead, manipulation on a human level, and this itself is a bigger ethical problem.

whatever the case is—lack of training, a personal drive as a photographer to show what is happening to your country in as powerful a way as possible, or all out competitiveness, i think that the onus is on the wire services themselves, because they act as the employer/filter of their photogs work. standards should be in place or else the rest of us end up paying the price. and i'm not against the idea of local wire photographers, but after seeing it over and over for the past month, i think it is something that is worth addressing. while i walk away from a situation like that, one wire shooter sets up a situation, and the rest of them follow.......
Now LGF is simply out of control.
The guy in question should know. He's a photographer, posting on a forum for professional photographers, whose work has been published in the New York Times.
Thanks to Allah, but really, he should be thanking me, because I've been gmailing him that LGF is on fire.
I just wrote to Confederate Yankee that he might want to pull back on accusations of planting bodies and the like.
Timing, huh?

PS: Sorry, Charles, to swipe the heart of your post. Hey, just linked you a bunch of times. This is so big I just really, really need it on my site.
'Sides, they still have to click to you to get the link for the actual posting.

Caution: If this is Bryan Denton, this is a serious, meltdown level scandal for the media, who have all along connived with the propagandists to do their work for him.
The only reservation is we do not yet have confirmation it was Bryan Denton writing this post. It's possible that someone spoofed his monicker or the like.
I don't think that's the case. It seems to me very few people but professional photographers know about this inside-baseball forum; so I think the likelihood this is Denton is fairly high.
But it is not yet confirmed.

Confirmed?: Charles informs me Bryan Denton is registered at that forum and even has a bio page there.
The odds of a pure spoof just went from slim to virtually none.
Flashback: The Video The MSM Doesn't Want You To See:
Bryan Denton Softens... Without Retracting:
hi all,

sorry to have not been specific. just to make this clear. i was not in qana and am not referring to the massacre that took place there. i have been covering beirut, and it was at numerous protest, evacuations as well as the israeli strikes in chiyeh, which unfortunately did not get that much coverage in the media—where i saw this behavior occur. i have also heard from friends of mine in lebanon, respected photographers, that this was not an isolated incident.

unfortunately in each of these cases, it was the lebanese wire photographers that started these situations. that said, i am not trying to make generalizations. i know that there are a number of dedicated and brilliant lebanese photographers here who are putting themselves in extremely dangerous situations in order to document what is happening here in their country, and in hindsight, i realize it was irresponsible for me to post the previous statement because it was not specific enough. however, this has been something i've noticed happening here, more than any other place i've worked previously.

i agree that there is a lot of pressure, particularly on stringers (i myself am a freelancer), due to cost cutting and how the big image banks pay their non-staff photographers, and while unfortunate events like qana and chiyeh require the utmost responsiblity, seeing it happen for things like protests and evacuations is equally as disturbing and doesn't bode well.

again, i am terribly sorry for rattling the saber so hard….re-reading my words I too should have been a bit more responsible.
He's sorry for making generalizations, he's sorry for casting aspersions on too many photographers without specifying he meant Lebanese stringers and not all of them, he's sorry for "rattling the saber too hard"...
But he is not sorry for his allegation, nor is he now denying it.
In fact, he notes that he's been told by others that what he witnessed is NOT an "isolated incident."
He's sorry he's been forced to say this -- but not sorry for actually having said it.
Thanks to Drew.

Support For Bryan: Bryan, unfortunately, by telling the truth that the media doesn't want the public to know, you have now opened yourself to a smear campaign which will be ferocious and ugly.
If you're telling the truth -- and I believe you are -- you will ultimately wind up a hero, and your dishonest critics thoroughly discredted and exposed as liars.
This may get bumpy. But remember, the truth is on your side, and it's a fearsome ally.

Update: Allah adds posts of pictures taken in areas Denton covered.
Think those are going to be closely scrutinized in the next week?
One word you're looking to Google Images search is Chiyeh or "Chiyah."

Distributed investigation journalism. Catch the fever.
A Suspicious Photo From "Chiah"?: Another alternate spelling, Donnah tells me.
Click here for a suspicious picture. CONTENT WARNING: Macabre content.
Fresh bodies don't smell, dude. What's with the surgical mask/makeshift air filter? Are you afraid the body is insulated with asbestos?
And why is the body being shown tightly wrapped? These people like to show the gore, generally. They want you to see the dead faces.
Could be something. Could be nothing. Could be jumping the gun.
Kinda wonder why he's wearing the mask, though. Don't you?
I wouldn't have any suspicions about this at all, except that Bryan Denton just reported the Lebanese are actually digging up bodies from graves to show off to the media.

Apologies... To anyone who found the picture I had posted here too graphic. I didn't think it was graphic; the body was wrapped in a shroud, and, furthermore, we've been inundated with these photos for a month.
Maybe I've become jaded. I've been looking at pictues like this day in, day out.
As some people seem to object to the picture, I've tucked it into a link.

posted by Ace at
05:20 PM
|
Access Comments