« Professor Censored For Exhibiting Mohammad Cartoons
|
Main
|
Hillary Clinton Quiet About Past Wal-Mart Ties »
March 10, 2006
Cowbell Alert: 243,000 Jobs Added In February
Hiring gained ground in February with employers adding 243,000 jobs, the most in three months. Brighter job prospects sent people streaming into the labor market, however, pushing the unemployment rate up marginally to 4.8 percent. The employment report issued Friday by the Labor Department showed that payroll gains were fairly broad-based and suggested job creation is gaining momentum. Workers' wages went up, too.

"American workers are defying the pessimists," President Bush told a Washington meeting of the National Newspaper Association. "Our economy is strong."

...

The unemployment rate inched up to 4.8 percent from a 4 1/2 year low of 4.7 percent in January. The bump-up in the jobless rate came as people -- feeling better about job prospects -- applied for work in droves.

"You are seeing a large number of people coming out of the woodwork because there are jobs to be found. People are now looking for jobs because it is now worth looking," said Bill Cheney, chief economist at John Hancock.
The end of the "discouraged worker" whine?
...

The performance in payrolls in February exceeded analysts' expectations. Before the report was released they were forecasting jobs to grow by 210,000. But they were expecting the unemployment rate to hold steady.

...

The report also showed that employees' average hourly earnings rose to $16.47 in February, a modest 0.3 percent increase from January. That was in line with economists' expectations.

However, compared with February of last year, average hourly earnings increased by 3.5 percent -- the most since September 2001.
The end of "stagnant wage growth" whining?
In sad news, Princeton economics professor & political hack Paul Krugman just stuck his head in an oven. He tried to turn on the gas, but his arms were too short and he had to content himself with dirtying his beard on the grills.

Click pic for "Cowbell Theme,"
courtesy of Blaster's Blog
She's back...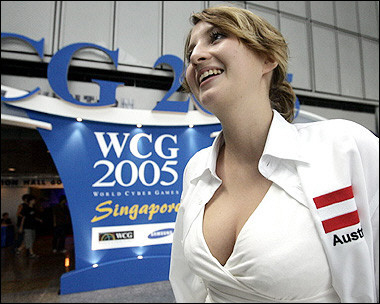 My clevage has deepened by 4.8%,

in line with economists' expectations
And for the ladies... Chris Klein, I think, or someone who looks like him: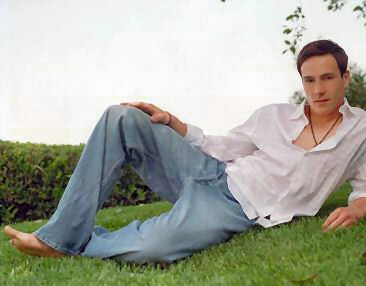 Wage stagnation and high unemployment rates,
it's been fun, I had a blast,
but it was a two-week spark-off,
now get out of my face already

posted by Ace at
02:06 PM
|
Access Comments