« My Obligatory Cindy Sheehan Post
|
Main
|
Christopher Walken's Dream Role? A Zombie »
August 10, 2005
July's Deficit Lowest In Three Years
Shrank from $69 B in July 2004 to $52.8 B in July 2005; Tax revenues up 13.7% so far this year
On the negative side, outlays are up 6.1%.
In related news, Paul Krugman's head just exploded.
I'm not shitting you here; I mean it literally exploded. Just like Michael Ironside in Scanners. All of a sudden there was this very low-range bass throbbing sound and the veins in his forehead started popping out and blood spurted out of his ears and then BANG! His head blew into a thousand pieces like a fuckin' watermellon at a Gallagher "comedy" concert.
A New York Times spokesman said they did not expect the quality of Mr. Krugman's work to suffer.
Thanks to DB, or, as I call him, "DB."
Gratuitous Mallory after the jump.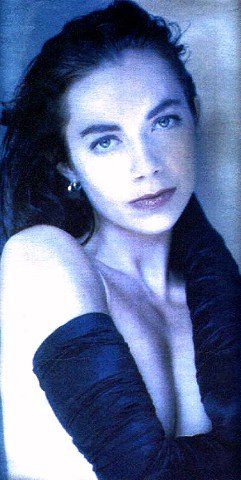 Some site I came across while searching for this said she's dating Leif Garrett.
That's one for the ladies. Not a picture, because I'll be damned if I'm posting Leif Garrett pictures on this site.
But just the name. To remind you of your protosexual longings when he was on the cover of Tiger Beat, posing in a kinda-gay two-shot with Sean Cassidy.


posted by Ace at
02:36 PM
|
Access Comments