« Ace of Spades: Morally Bankrupt Partisan Hack
|
Main
|
Unbelievable »
August 10, 2005
Page Six Claims Kim Richards Had No Movie Credits; Legions of Horny Old Dudes Jump To Disagree
August 9, 2005 -- FANS of Paris Hilton's aunt, Kim Richards, responded by the dozens when we reported she didn't have any movie credits. Though mainly known for her work on sitcoms "Nanny and the Professor" (1970) with Juliet Mills and "Hello Larry" (1979) with McLean Stevenson, the younger sister of Kathy Hilton has appeared in several movies, including "Tuff Turf" (1985) with James Spader. One reader said, "I'll admit she wasn't exactly Nicole Kidman, but a lot of guys around my age [44] still remember Kim from that movie, gorgeous, dressed in red high heels, black stockings, and with blond hair down to her waist. As hot as it gets."
Preach it brother. And don't forget her awkward coquettishness in Escape From Witch Mountain.
Kidding! Well, kinda. Look, I had a crush on her at an appropriate age (you know, when I was like seven), and those early crushes never really go away.
Which isn't the same as saying that I want to have sex with a ten year old.
I mean, I still have that wistful, pounding-heart flushed feeling when I think about Tanner in the Bad News Bears. Ohhhhh... Tanner. A perfect blend of puckish insouciance and virulent racism, all wrapped up in one adorable little blonde tightbody package.
Thanks to Temple of Jennifer, who has lots of good nasty ranting as usual, including Howard Dean: Insightful Liberal Warrior or Highly Functioning Retard?
Which seems like a good question.
Obligatory Kim Richards Tuff Turf cheesecake after the jump.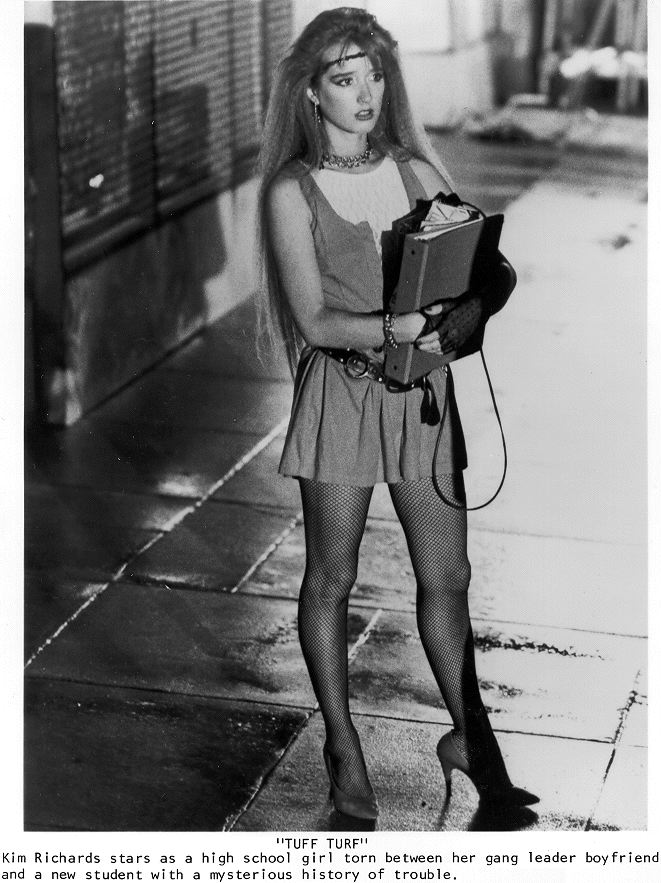 "I'm not a whore! I'm not a whore! I... I just think they dress nice."

posted by Ace at
12:11 PM
|
Access Comments