« EASON JORDAN RESIGNS!
|
Main
|
Actor Tom Sizemore Fails Drug Test Using... Fake Penis; Then Goes on Coke-Fueled Whore-Slapping Spree »
February 11, 2005
Look Ma, No MSM Involvement
Previously the blogosphere and alternative media generally have pushed stories into the MSM-- and only then did some sort of action/attention result.
But the media has all but completely embargoed this story-- until now, as Eason Jordan steps down.
No mainstream media involvement. No pushing a story into the papers.
Not even any help from Drudge.
We cut out the middlemen this time and went straight from pushing a story ourselves to actual resolution.
That's something.
Jeff Gannon, wherever he might be right now -- hopefully looking down on us all, doing upside-down funnel-chugs with Jim Morrison, Albert Einstein, and Golda Meir -- must be pleased.
Photoshop Update: Fat Kid's gang-blog has now added a bunch of cool new Gannonite photoshops.
And Atomic Amish sends the below photoshop. (Language warning.)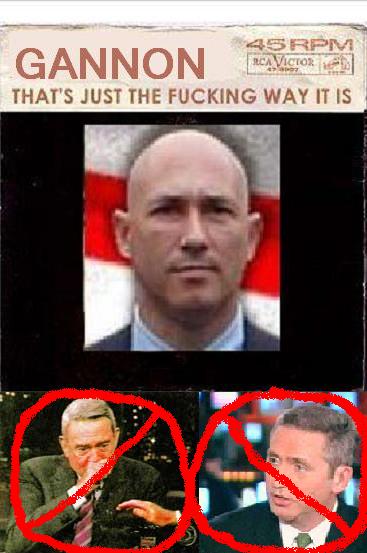 "Crush your enemies, see them driven before you, and hear the lamentations of the women." -- Jeff Gannon
"They may take our lives, but they will never take-- OUR FREEDOM!" -- Jeff Gannon

posted by Ace at
07:31 PM
|
Access Comments