« Mid-Morning Art Thread
|
Main
|
Claim: Tucker Carlson Tried to Get Fox Hatchet-Woman Irena Briganti Fired »
May 08, 2023
THE MORNING RANT: Some Good News for Red States…the Left is Seeking to Delegitimize the Imperial Judiciary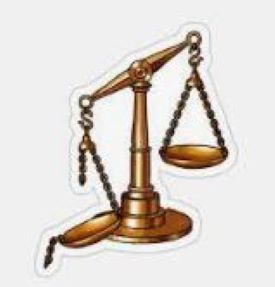 There is a vicious smear campaign going on by Democrats and their media allies against conservative Supreme Court justices, especially Clarence Thomas. The purpose of these attacks, of course, is to neutralize the authority of the conservative majority on the Supreme Court, and perhaps to even remove a member or two by impeachment. Others in conservative media have done a great job covering this coordinated media attack, so that is not what I am writing about today.
Beyond removing justices, the left has made it clear that if it has lost its iron-fisted control of the judiciary, then the judiciary's role in governing the country is henceforth illegitimate.
Good. I agree. The judiciary's role in governing our lives is illegitimate, and has been for a very long time.
A country that considers itself a "democracy" (or a "representative republic," or whatever term indicates that the people elect their government) cannot have an unelected, unaccountable, and unreplaceable judiciary that has arrogated unto itself the power to govern, irrespective of laws and lawmakers.
Don't misunderstand, wherever the right has gained control of the courts, we should use the courts to advance our agenda, just like the left did. There is nothing principled about judicial restraint if only one side employs it. But any control we currently have over a subset of the nation's courts is itself fleeting, since the left conquers all unelected institutions.
It's not just the political balance of the Supreme Court that has made the left apoplectic. Thanks to Donald Trump's judicial appointments, many lower courts have also tilted right. The left is learning that "government by judges" doesn't always work in their favor.
The 5th Circuit Is the Blown Fuse of American Jurisprudence [Esquire – 01/30/2023]
If you want to fast-track a truly terrible idea to the carefully engineered conservative majority on the Supreme Court, the best way to do it is to file it in Texas. If your case fails there, take it down to the 5th Circuit for some CPR. Once there, your chances to prevail are fairly good. This forces the other side to throw itself on the tender mercies of the Alito Court.
This is from the Washington Post, as quoted in that Esquire article:
The U.S. Court of Appeals for the 5th Circuit in New Orleans has long leaned conservative. But the arrival of a half-dozen judges picked by President Donald Trump — many of them young, ambitious and outspoken — has put the court at the forefront of resistance to the Biden administration's assertions of legal authority and to the regulatory power of federal agencies. Their rulings have at times broken with precedent and exposed rifts among the judges, illustrating Trump's lasting legacy on the powerful set of federal courts that operate one step below the Supreme Court.
Never forget that all those highly principled NeverTrump Republicans who preferred Hillary (and Biden) to Trump would also prefer to have our courts packed with leftists rather than the conservatives that Trump appointed. (I'll admit that I was a Walker/Cruz NeverTrumper in 2016, but I ultimately voted for Trump because of the courts. Specifically, there was a 0% chance that Hillary would appoint conservatives, and although I had serious doubts about Trump, there was a better-than-zero chance he would appoint conservatives, and he generally did.)
That said, government by a conservative judiciary is not feasible nor sustainable, and where we have had victories, the left will ensure that it never happens again. That is why court packing and impeachment of conservative justices is so high on the left's wish list right now.
Above all else, conservative governance is almost impossible when seemingly any and every conservative law that is passed is likely to be blocked by some judge – any judge – and thus the will of the people is subjugated to the will of individual, unelected judges. There are thousands of examples, but this one is recent and relevant.
Judge Blocks Tennessee Law Restricting Drag Performances in Public [Reuters – 4/03/2023]
We all learned in civics classes about our government's system of checks and balances, but there is no check on the judiciary. One federal judge has taken it upon himself to stop implementation of a state law, and there is no legal recourse against this judge. The state of Tennessee can't remove him from office or vote to overturn his ruling, nor will Congress impeach him.
The only check on this rogue judge is that another judge will overrule him. Thus there is no "check" on his power from any other branch of government.
Some people argue that the "check" on judicial activism is to win elections and have better people appointed, but that is like stating that the check on unconstitutional legislation resides at the ballot box, and that the courts should have no authority. (Which is an argument I'm receptive to discussing at this point.)
There is no check on our omnipotent judiciary from the other two branches of government, and conservatives have never had the fortitude to even impeach one left-wing judge. It is understood by all parties that conservative legislation is usually DOA, even if passed into law by the legislative and executive branches, because the left can go judge-shopping and find one "Hawaiian Judge" somewhere to throw the legislation out.
If the left refusing to consent to a right-wing court brings a halt to the era of judicial tyranny, then that is a positive development.
Andrew Jackson is alleged to have responded to Supreme Court Justice John Marshall in regards to the Worcester vs Georgia case, "John Marshall has made his decision, now let him enforce it."
It would warm my heart to hear Joe Biden, or Gavin Newsom, or Kathy Hochul, or some other elected Democrat executive effectively state "Samuel Alito has made his decision, now let him enforce it."

There is clearly momentum building among the left to delegitimize any conservative court and its rulings so that the left can govern independently of the courts. Those terms are acceptable, so long as the right follows suit and does the same.
Red states will be much freer if emancipated from the tyranny of unelected judges.
[buck.throckmorton at protonmail dot com]


posted by Buck Throckmorton at
11:00 AM
|
Access Comments