« University of Washington Medicine Retracts Claim That "Gender-Affirming Care" Cures Depression in Teens Claiming to Be Transgender
|
Main
|
Someone Is Putting Up Billboards in LA Warning People Not to Move to Texas »
August 30, 2022
JOE BIDEN CHOOSES A HENCHWOMAN OF LOIS LERNER -- WHO DIRECTED THE IRS TO TARGET CONSERVATIVES -- TO LEAD NEW "SURGE" OF 87,000 IRS AGENTS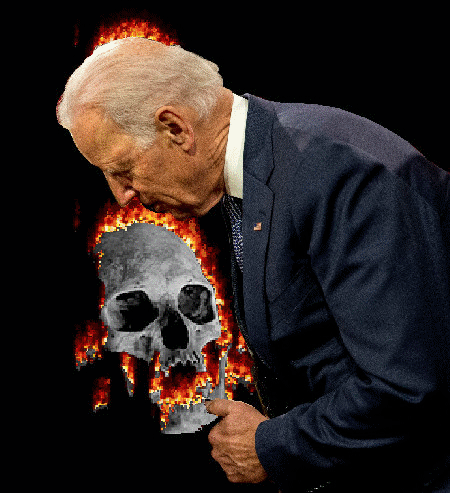 It's not Lois Lerner herself -- who retired, unpunished, with full pension -- it's just the toady who helped Lois Lerner target conservatives.
As the Biden administration continues its attempts to consolidate power within the federal government and among its leftist allies, there's a familiar face being tapped to lead Biden's effort to surge power, resources, and agents to the IRS -- and she has quite the track record of working to target conservative groups and organizations.

One of Lois Lerner's lackeys from the Obama-era IRS scandal -- one that saw the agency target conservative and tea party affiliated groups as a political arm of the Obama-Biden administration -- will be leading the Biden administration's expansion of the IRS and stated goal of hiring 87,000 new agents.

Nikole Flax, who most recently served as the deputy commissioner in charge of the IRS' Large Business & International Division, has been with the IRS since 2008....

Flax will play a role in spending tens of billions of taxpayer dollars Congress handed to the IRS for, among other things, hiring tens of thousands of new agents for enforcement.
And the power to hire is the power to destroy. She'll be stocking the pond with highly partisan, conservative-hating fish.
In an agency-wide email sent to all IRS employees with the news, Flax excitedly said that the agency has "a unique, once-in-a-generation opportunity to transform the IRS in a way to help taxpayers and fundamentally improve our tax administration work that is vital to the success of our country."

...

Back in the not-so-distant past, when Flax worked directly with then-Exempt Organizations Unit Director Lois Lerner as chief of staff to former Acting Commissioner Steven Miller, the IRS was caught engaging in the intentional slow-walking of tax registrations for conservative groups, even denying some explicitly because they would have undertaken activities hostile to the goals of the Obama-Biden administration.
The article points out that when Republicans started investigating this, several IRS officials directly involved in these partisan operations against political opponents conveniently reported their emails "lost" and therefore unavailable for FOIA, or lawsuit, or congressional investigation.
Lois Lerner's emails were among those that were "lost."
So were Nikole Flax's.