ę Guardian Cat Cafe
|
Main
|
Daily Tech News 9 August 2022 Ľ
August 08, 2022
Monday Overnight Open Thread (8/8/22)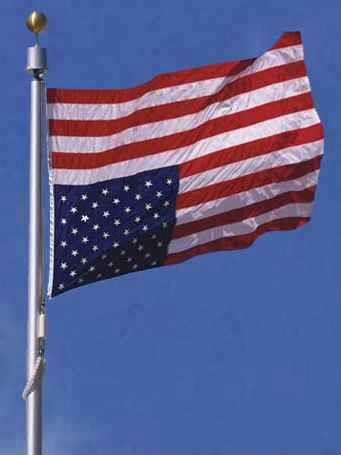 ***
My thoughts on the raid of President Trump's home.
Earlier this evening I was at a non-profit organization meeting when my cell phone buzzed in my pocket. It was the notice that President Trump's home had been invaded by the Secret Police.
My mind really wasn't into the agenda after this. And I thought about it all the way home. I read Ace's thread and I must say he was very restrained.
I'm a Christian, but at the very moment a very poor one. I am unable to pray for my enemies and quite frankly I wish they would all go to hell after suffering an excruciating death from natural causes.
I'm pissed about the double standard, triple standard or quadruple standard of law and justice in this country. Lois Learner, Hunter Biden, John O. Brennan, Hillary Clinton, James Comey and the list of scum goes on.
I opine we have crossed the threshold of remaining a united union of states. I'm afraid we are on course for a civil war. We are not going to vote ourselves out of this mess. It is doubtful we could vote ourselves out of our debt. We are not going to vote ourselves out of a Banana Republic.
President Trump exposed the deep abuse of power committed daily by unelected bureaucrats. His fortitude peeled the mask off the Main Lame Steam Media.
Quite frankly I don't know how he could get up everyday and go to the Oval Office. Why he didn't say, "Fuck it, I don't need this shit." is beyond me.
Now out of office for over two years he still lives in his enemies' heads rent free. But they are not content to let him fade away. They want their pound of flesh. And by attacking a man's castle, they knowingly or unknowingly place the United States on the precipice of destruction.
I'll be honest. I don't know what the best course of action is. All I can recommend is to keep fighting the good fight. What is that good fight? Prayers for our country, grassroots efforts to clean up your local politics, returning your local school boards to normalcy, boycotting vile and putrid companies and any other thing you think could help us out.
I know after this weekend's news from the Senate and now with the Secret Police raid of Trump's home we are upset. However in tonight's comments please refrain from violence. It's Ace's house. We are guests here. Let's not spoil it.
That being said, the remainder of tonight's ONT was written before the big news out of Florida broke.

***
***
The Quotes of The Day
Quote I

"You got into World War II because of Pearl Harbor. You were completely isolationists [beforehand]. Thank God the Russians had already won the bloody war by then. Twenty-three million Russians died, protecting you and me from the Nazi menace." Former Pink Floyd member Roger Waters
Just another brick in the head
*
Quote II

"By the time we got there they had gotten three more 911 calls in that span of time. In a couple of them they heard dogs barking in the background, but no human voices at all." Lakeville, MN PD Officer Michelle Roberts
I'm surprised guns were not drawn and shots not fired.
*
Quote III

"Don't let Hulu fool you. I don't support their story about my life. It's not 1822. It's 2022. They stole my life story and didn't pay me. To Hulu executives I'm just a n****r they can sell on the auction block." Former Heavy Weight Champion Mike Tyson
***
Insurance companies may be filing lawsuits against vaccine manufacturers in the near future.

So says one of the country's top epidemiologists, Harvey Risch of Yale University.

Speaking with Just the News, Risch detailed exactly how and why such lawsuits may come about.


Are institutions of higher learning obtaining common sense?

UChicago drops booster mandate after saga of COVID regulations, protests
On July 26, the University of Chicago announced it would no longer require booster shots for COVID-19.
The updated vaccination policy comes in the wake of a number of COVID-related controversies that Campus Reform has previously covered.
***

Please share with the Co-Exist crowd. Good stuff.

I'm here to apologize to my brothers and sisters of color — my white daughter's pale skin has brought me nothing but shame. I have failed as an ally.

For if whiteness is the root cause of systemic racism, then what does that make me for having a white child? How can I extol the virtues of anti-racism and dismantle white supremacy while simultaneously birthing another white person? These two seem incompatible. If I were truly honoring my commitment to decolonizing white spaces, I would have had my tubes tied or had myself euthanized and done the BIPOC community and the planet a favor. I'm such a coward.

My therapists will have their work cut out for them this week. "Love is love," unless you fall in love with a cishet white male. Then love isn't love — it's white privilege.
***

My kind of job. I wonder if they give out sammiches?

Aug. 8 (UPI) -- A New York-based mattress company is seeking professional "sleepers" to get paid for taking naps and documenting the experience on social media.

Casper, a mattress firm founded in 2014, said on its website that it is hiring "Casper Sleepers" willing to snooze "in our stores, and in unexpected settings out in the world."
***

You have to pass the bill to know what's in the bill. You have to pass the bill to know what to buy. Duh!

Congress is poised to approve newly expanded tax credits for electric vehicles, but the rules are written in such a way as to effectively disqualify every EV that's currently on the market today.

Thatís because most EVs run on lithium-ion batteries that are mostly made in China. The nation has a lock on some 76 percent of the battery market today (the US only represents 8 percent). And to get a deal passed in a deadlocked Senate, Democrats agreed to provisions that would require eligible vehicles to use batteries that are made in North America.

The Inflation Reduction Act of 2022, which passed the Senate this weekend in a party-line vote, would require batteries to have at least 40 percent of materials sourced from North America or a US trading partner by 2024 in order to be eligible for a $7,500 tax break. By 2029, battery components would have to be 100 percent made in North America.
***

The GOP should take note of Florida's Ron DeSantis and see how to be productive.

When Gov. Ron DeSantis announced last week that Florida would be cracking down on "woke" banking and other corporations, PayPal reacted immediately by unfreezing money in the account of the conservative group Moms for Liberty.

A month prior, when DeSantis spoke at the group's summit in July, PayPal stopped processing their monthly donors and would not let them transfer out any money already in their account. The action was presumably tied to the organization's ideological views.
***

I found the following video yesterday and thought I would save for tonight.......

There's been an update.................

***

I don't know about you. But, I feel better knowing that Ana Navaro has found a steady meal ticket. Lord knows she needs her nutrition.

Guests Ana Navarro 50, and Alyssa Farah Griffin, 33, recently landed full-time roles on the show.

Ana has reportedly signed a multi-year deal to co-host the daytime talk show.

Whoopi announced their permanent roles and said: "Today, we're proud to make another long overdue announcement that Ana Navarro is becoming an official co-host of The View."

Whoopi continued: "She always has an unfiltered and quite hilarious take..."

"As Barbara Walters used to say, you know you've made it when you've been parodied on SNL."

Ana replied: "After many years, many hairstyles, many pounds up and down…we're finally putting a ring on it and making it official. I want to thank the very loyal View fans."
***

No comprende El alcalde Adams?

New York City Mayor Eric Adams (D) had a negative reaction to Texas Gov. Greg Abbott (R) busing illegal immigrants to so-called sanctuary cities on the East Coast, calling the action "horrific" as dozens of mostly single adult males arrived in New York City from Texas over the weekend.

Exclusive footage from Breitbart News shows a bus filled with mostly single adult males arriving at Port Authority in New York City on Friday following Abbott's decision to disperse illegal border crossers to Democrat-run, illegal-friendly sanctuary cities.
"Vete a la mierda."

Perhaps Miami should take a lesson from Texas' Governor Gregg Abbott.

Miami Is Tearing Itself Apart Over Bonkers Plan to Move Homeless to Island
'PEOPLE ARE REALLY MAD, MAN'
Some of Miami's wealthiest residents may soon have a new neighbor—a homeless encampment on a hurricane-prone barrier island that's miles from the nearest grocery store.
***

Warning: If you don't want to click onto an eight slide story, so be it.
Would you eat these new Wisconsin State Fair foods? Some I would. And others I would say, "What are you, fvcking nuts?"
***
The ONT Musical Interlude & Soft Drink Emporium
&&&
Born on this day: August 8, 1961 - The Edge
The Edge (Dave Evans), guitarist, singer, songwriter with U2. They signed with Island Records and released their debut album, Boy in 1980. Their 1987 worldwide No.1 album The Joshua Tree spent 156 weeks on the UK chart. Their U2 360 Tour of 2009-2011 is the highest-attended and highest-grossing concert tour in history. via thisdayinmusic.com
***

Is this a Genius Award story? Probablly not.........Never bring a fist fight to a gun fight.

Brazil's eight-time jiujitsu world champion Leandro Lo has been fatally shot in a Sao Paulo club, his family's lawyer said.

Lo was out with friends on Sunday for a concert at the Clube Siria, a sport and social club in Brazil's biggest city, when the attacker approached their table and began making threatening gestures with a bottle, said lawyer Iva Siqueira Junior.

Lo, who won International Brazilian Jiu-Jitsu Federation (IBJJF) world titles in five different weight classes from 2012 to 2022 – an all-time record – pinned the man to the ground "to stop the situation and avoid a fight", Siqueira added.

And there is this one..............

SICK You have been warned. Beyond Genius Award Winner.

AUGUST 4--The Florida Woman charged with receiving oral sex from her dog confessed to the crime and told cops that the male Husky, named Loki, was just "being curious," according to a felony complaint.

Christina Calello, 36, and Geoffrey Springer, 39, were arrested Tuesday and charged with sexual activity involving animals, a felony. Police identified Springer as Calello's former boyfriend.

Investigators say they recently recovered a video--shot by Springer--showing "the animal performing oral sex on his ex girlfriend." The video was stored on a flash drive in a "folder titled 'XXX Sex Videos Loki.'"

The recording was made in "May/June 2022," according to a complaint that does not reveal how police obtained Springer's "personal USB drive."

Springer identified Calello as the woman in the video, according to cops who noted that both Calello and the woman in the clip have a "heart shape tattoo on her hip area." Additionally, Springer said Calello "has engaged in 30-50 sexual acts with the dog in a time span of 8 years."

After being read her rights, Calello reportedly "admitted to the dog possibly performing oral sex on her numerous times due to the dog being curious." Video evidence, cops say, showed Calello "not making any motions or gesture to stop the sexual act."
***

No shit? Tonight's Feel Good Story of The Day.
Experiments found microscopic organisms transplanted into mice stopped the progression of diabetes—and the technique could end the need for painful insulin injections for human patients in the future.

It involves engineering E.coli bacteria from stool samples, which also has the potential to treat a range of gut conditions— from obesity to irritable bowel syndrome.

Residing within the human gut are trillions of bacteria and other microorganisms that can impact a variety of chronic human ailments, including obesity, type 2 diabetes, atherosclerosis, and cancer.
***

Tonight's ONT has been brought to you by A Parent's Worst Nightmare.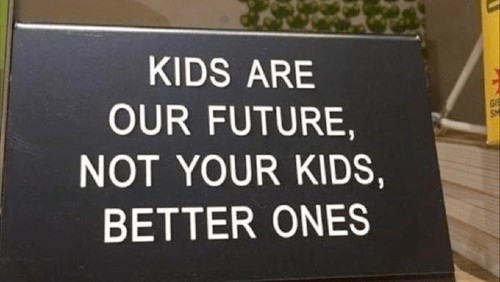 Notice: Posted with permission by the Ace Media Empire and AceCorp, LLC. World components used in The ONT. Manufactured in the USA. No artificial coloring or flavoring added. Copious amounts of caffeine and gluten used.


posted by Misanthropic Humanitarian at
10:00 PM
|
Access Comments