« Re-Education Camp Cafe
|
Main
|
The Morning Report - 1/21/21 [J.J. Sefton] »
January 20, 2021
Wednesday Overnight Open Thread (1/20/21)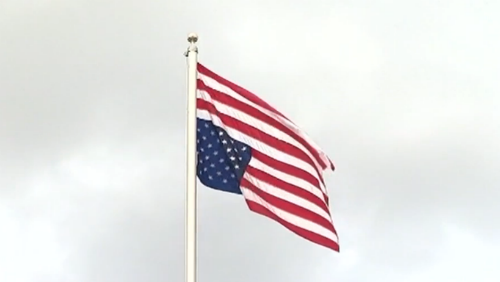 ***
The Quotes of The Day
Quote I

The basic evil in any theory of a "mixed economy" — an economy of freedom mixed with controls — is the evasion of the fact that a government holds a legal monopoly on the use of physical force and that political power is the power of coercion. While a dictatorship rests on a blunt acknowledgment of this fact, on the motto that "might is right" — a "mixed economy" rests on pretending that no such distinction exists, that might and right can be safely scrambled together if we all agree never to raise this issue. Ayn Rand
Quote II

The object of war is not to die for your country but to make the other bastard die for his. George S. Patton
Quote III

'Emergencies' have always been the pretext on which the safeguards of individual liberty have been eroded. Friedrich August von Hayek
Quote IV

"As a man of faith I believe we must all take responsibility for our actions and I have always tried to do that both in my personal and professional life. In November, I sent a picture intended for my wife to an individual I was working with." Monroe County Legislator Ernest Flagler-Mitchell
Quote V

"If I walk around … and said I'm worth a couple hundred million dollars, or a billion, or whatever they say – I don't keep track – people would go, 'Listen to that guy. What an asshole.' But if I just won the lottery … everybody goes, 'Fantastic! You won a shitload of money and you didn't work at all for it.'"Gene Simmons of Kiss
Quote VI
"Today we are arguing about the revocation of a licence plate, a seemingly trivial dispute,"

"To Mr. Grabher, whose family name has been tarnished as offensive and deplorable, this is anything but trivial." Attorney Lisa Bildy

F*cking Karens are everywhere.
***
(Could there be a Mystery Click?)
Airliner Pilot Says Jet Pack Guy Over Los Angeles Looked Just Like This Crazy Drone

Months after an initial report from airline pilots about seeing what appeared to be an individual flying alongside them using a jet pack as they came in to land at Los Angeles International Airport, that incident, and subsequent encounters in southern California, remains as curious and unexplained as ever. Newly obtained documents from the Federal Aviation Administration show officials there were also stumped after the first sighting. At the same time, they were asking similar questions and considering one of the exact same possible explanations that we here at The War Zone have also explored.

John Greenewald, a vigorous filer of Freedom Of Information Act (FOIA) requests and author, who runs the website The Black Vault, received the documents through the FOIA process and generously shared them with The War Zone. You can read the documents in their entirety over at The Black Vault by clicking here. The records cover discussions between various FAA officials regarding the first of these recent jet pack-related sightings near Los Angeles International Airport, or LAX, on Aug. 30, 2020. You can read more about that incident specifically in these previous War Zone stories.
***

I don't believe that the AoSHQ valu-rite contains elephant dung.

This Premium Gin Is Made From Distilled Elephant Dung

It's hard to believe that elephant dung could be the main ingredient of a premium spirit drink, but it's true. South African gin Indlovu is made with botanicals harvested from the pachyderm poop.

Paula and Les Ansley, both former professors in different fields of biology, decided to moved from the UK to South Africa, after retiring, and come up with a way to contribute to conservation efforts in the region and support the local community. Neither of them had any idea that elephant dung would play such a big part in their plan, it just sort of happened. Today they run a distillery that uses "botanicals foraged by elephants" and harvested from their poop to create Indlovu gin, a unique spirit that doesn't taste anything like you'd imagine.
***

Bill Burr critiques Yoko Ono, NSFW-Language

***

It might not be a weapon of war. But what possessed you to take it overseas?

It likely wasn't the intention of Boring Company CEO Elon Musk to get anyone thrown in jail abroad.

Yet in June 2018, Musk chose to sell 20,000 flamethrowers with the tongue-in-cheek name "Not a Flamethrower" under the tunnel-digging brand. The not-flamethrowers were a huge success, selling out almost immediately.

But some chose to take their new glorified propane-burning barbeque starters on holiday outside of the US — and that's where things started to get messy quickly, as TechCrunch reports in a fascinating new feature.

Jail Time
For instance, there was US citizen Max Craddock, who took his Boring Company flamethrower on a private party bus in the Sardinian port city of Olbia in Italy. Italian law enforcement was not impressed, and promptly arrested him.

Craddock spent almost a week in jail, as he recounted to TechCrunch, where he faced up to ten years in prison, since the possession of a flamethrower is illegal in Italy.

"It's not a weapon of war," Craddock's lawyer told investigators, as quoted by TechCrunch. "It's a toy they sell to children."
***
Hopefully this video lightens the mood around this place...............
***
The ONT Musical Interlude
&&&
***

Not a well thought out get away. Tonight's Genius Award Winner.
A Hellertown woman accused of stealing cigarettes and Mentos from a gas station convenience store tried to flee in an ambulance, but couldn't drive it, borough police said.

Antoinette Froilan, 19, was stopped by police early on the afternoon of Jan. 7 after she got out of the ambulance, and was arrested once a store employee identified her as the thief, police said.

Froilan, of the 1100 block of Furnace Street in Hellertown, is facing a handful of charges, including felony counts of robbery and attempted theft of movable property.
***
Do you want to be a Deplorable Gourmet? Here ya go!
***

Tonight's ONT has been brought to you by Editorials.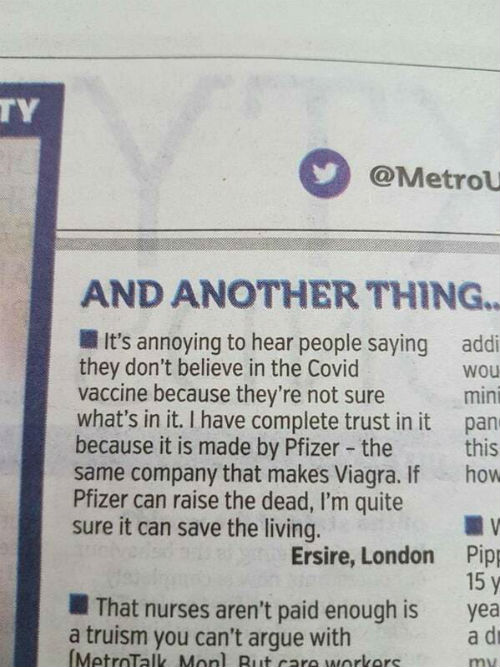 Notice: Posted with permission by the Ace Media Empire and AceCorp, LLC. It is what it is boys and girls.

posted by Misanthropic Humanitarian at
10:02 PM
|
Access Comments