« NASDAQ Tanks as Analyst Warns of Major Correction: Is the Brandon Bust Here?
|
Main
|
Quick Hits »
January 21, 2022
The FBI Is a Scumbag Terrorist-Protection Organization and Must be Defunded To Save America
"No connection to the Jewish community."
The terrorist who held four people hostage inside a Texas synagogue unleashed an expletive-ridden, anti-Semitic rant during a chilling final call to his family -- in which he expressed his wish for martyrdom and said he would come "home in a f--king body bag," according to a report.

In an audio of the conversation obtained by the Jewish Chronicle, Malik Faisal Akram told his brother, Gulbar, 43, in Blackburn during the siege at Congregation Beth Israel in Colleyville that he has "come to die."

"I'm opening the doors for every youngster in England to enter America and f--k with them!" said Akram, 43, who addressed fellow jihadists.

"Live your f--king life, bro, you f--king coward! We're coming to f--k America! F--k them if they want to f--k with us! We'll give them f--king war!" he yelled, according to the lengthy recording, which the Chronicle said it obtained from a security source.

"I've asked Allah for this death, Allah is with me, I'm not worried in the slightest," the unhinged terrorist continued in his semi-coherent diatribe, in which he also sounded off about US conflicts overseas.

"Why do these f--king motherf--ers come to our countries, rape our women and f--k our kids? I'm setting a precedent ... maybe they'll have compassion for f--king Jews," he shouted.

...


"I'm bombed up, I've got f**king every ammunition," he said before railing about how the US military occupied Afghanistan and that the Taliban were unable to travel to the US to seek revenge.
He said:
"I'm in a synagogue, I've got four beautiful guys, Jewish guys with me. I'm bombed up, I've got fucking every ammunition. I've only been here two weeks and I've got them all at gunpoint"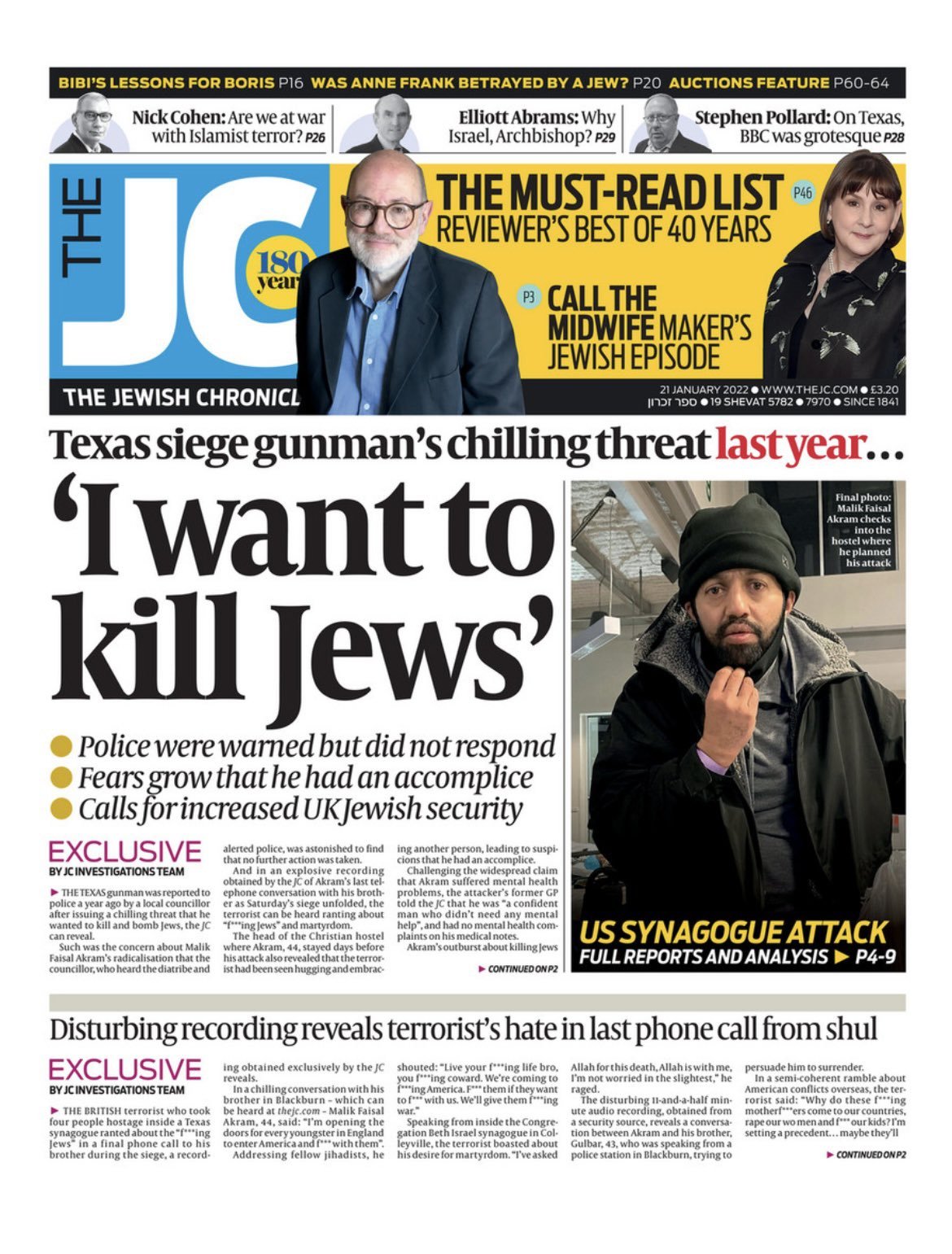 And you know what the GOP will do about this if they win back the House and Senate?
Nothing. Not a damn thing.
They'll just keep waving their little paper American flags and talking about how much we support the steely-eyed incorruptibles of the FBI.
Per Twitchy, only the New York Post and I assume some other conservative outfits are reporting this.
Below, audio of his call.
We may never know the motive, the FBI promised its Democrat benefactors.


posted by Ace at
06:07 PM
|
Access Comments